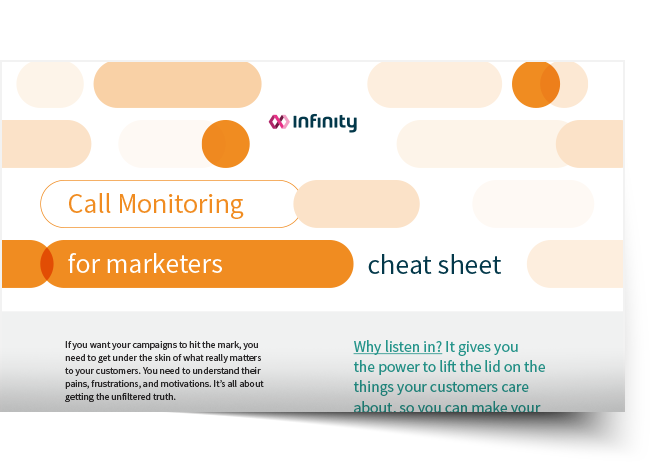 Do you want your campaigns to pack more of a punch?
Automated Call Monitoring for marketers might just be the missing link in your Martech stack.
Automated Call Monitoring helps marketers lift the lid on what customers really care about. This unfiltered truth enables you to get to grips with the messaging, language, and topics that will resonate with them.
Automated Call Monitoring does the heavy lifting for you and summarises findings from every call your business makes and takes. This arms you with a ton of intel that helps you optimise campaigns and get higher-intent leads into the pipeline.
This Call Monitoring cheat sheet covers everything marketers need to know about Call Monitoring, including:
Why paying attention to call data is crucial in driving continuous campaign improvement

Insights into how to automate campaign optimisation to save time while driving better leads

How to use call data to help sales teams convert more of the leads you generate
There are a ton of insights trapped in your call data that you can leverage to drive better performance – don't ignore it!
Automated Call Monitoring is a great tool that breaks down sales and marketing silos – collaboration = success
Always be on the front foot when it comes to what your customers want and take action to convert more callers to customers