Gone are the days of NPS scores being the benchmark of good customer service. Come July 2023, FSI firms will need to comply with new Consumer Duty standards that put the customers' best interest front and centre of every retail financial service firms provide.
So, FSI businesses will need to overhaul how they sell financial products and services. Agents will need to gain an in-depth understanding of what customers really need to provide services that meet their specific needs.
Now's the time to get preparations underway, and this eBook will put you on the front foot by taking you through the steps you need to take.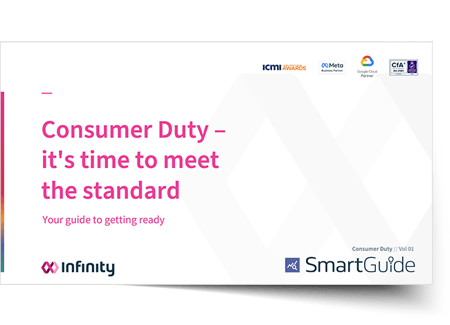 After reading this Smart Guide, you'll understand:
What the Consumer Duty is and what it means for your firm
How you'll need to adjust your approach to your product and service offering
Embedding processes that will mean you always come out on top