Snow and strikes and everything not so nice.
As the brakes came off COVID restrictions, the travel industry began to unravel—and boy did it unravel. In fact, rail cancellations reached their highest level on record in 2022.
Our Moments That Matter Survey found that travel brands were also overwhelmingly rated as frustrating, with nearly one-fifth of consumers saying travel organisations passed them between the most call agents.
Want to make more of the moments that matter and enhance the customer experience?
Download our latest Smart Guide - How travel brands can nurture the moments that matter.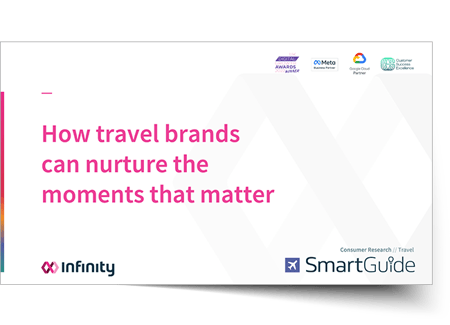 Inside you'll discover:
What your customers really think.
Three steps to make more of the moments that matter.
How to get one step ahead of your competitors.
Grab your copy now.