Poor service is causing unnecessary stress.
At a time when consumers need all the support they can get, it's worrying to see that utility companies' customer service standards have fallen to a new record low.
Our Moments That Matter Survey found that 60% of consumers are disappointed with the way their call was handled by utility companies during the last 6 months.
Want to make more of the moments that matter and enhance the customer experience?
Download our latest Smart Guide - How utility companies can nurture the moments that matter.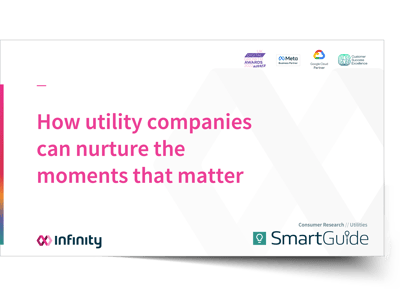 Inside you'll discover:
What your customers really think.
Three steps to make more of the moments that matter.
How to get one step ahead of your competitors.