Calls are coming – are you ready?
Uncertainty is spreading far and wide and impacting our daily lives, thanks to the pending global recession.
However, we know with certainty that customer expectations will only continue to rise, and how businesses meet customers' needs in difficult times is now critical for survival.
Our Moments that Matter survey found that more poor call centre experiences could cost businesses up to 84% of returning customers.
Read all about it in our whitepaper - Ring-ring: Why these moments really matter.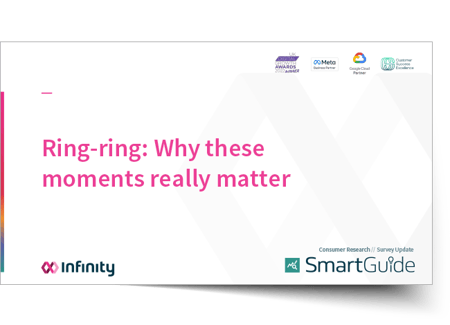 Inside you'll find a detailed breakdown of our results, and learn:
Why the cost-of-living crisis makes nailing the experience more important than ever.
Which CX sins are frustrating customers to most – and what you can do about it.
Which three industries are falling behind on the customer experience.
Grab your copy now.